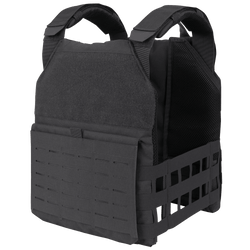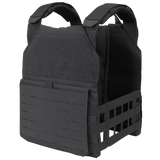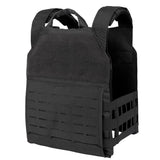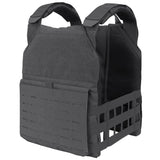 Condor PHALANX Plate Carrier
SKU: CDR-201203-002
The modernized Condor PHALANX Modular Plate Carrier was designed with the interests of the operator in mind. Grid-styled cummerbund system runs around the carrier for adjust-ability and attachments, that can also be used with most Vanquish Armor Systems (VAS) accessory upgrades. This completely adjustable carrier does not include any hardware that may become a liability during operation. Eliminating the factor of hardware allows for complete reliability and durability, to better your chances of success in any given environment.
FEATURES
Front document pocket with hook and loop closure
Adjustable shoulder straps
Removable low profile padded shoulder pads
LCS grid cummerbund
Large Loop ID panel on the front and back for ID or morale patches
Easy access plate pockets
Emergency drag handle
Compatible with VAS cummerbund system
Waist strap size: Adjustable from 32" - 54" (measured around navel)
Plate Capacity: Accepts Medium or Large Swimmer/ESAPI plates up to 10.25" x 13.25"