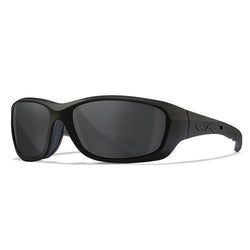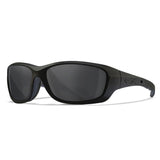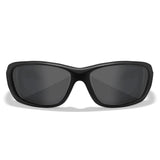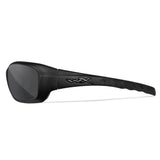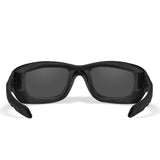 Wiley X WX Gravity Sunglasses
SKU: WX-CCGRA01
Don't let anything hold you down! The Wiley X WX GRAVITY features flexible half rubber temples with stylish cylinder accents. Our removable Facial Cavity™ Seal protects your eyes from dust and dirt giving you confidence both at work and away from the job. The WX GRAVITY meets ANSI Z87.1 safety standards for high velocity/high mass impacts and optical quality. We've defied everything that you thought you knew about sunglasses with this pair of eyewear.
PRODUCT INCLUDES: Removable Facial Cavity Seal, Black Zippered Clamshell Case, Cleaning Cloth with Wiley X Logo, Leash Cord with Rubber Grips, T-Peg Elastic Strap.

Frame Color: Matte Black
Lens Color: Smoke Grey

Meets ANSI Z87.1 safety standards for optical clarity and high mass/high velocity impact protection.
Includes removable Facial Cavity™ Seal that protects eyes from fine dust, pollen, irritants as well as peripheral light
100% UVA/UVB protection with distortion free clarity.

Meets MIL-PRF-32432 (MCEPS) ballistic standards for spectacles and goggles.