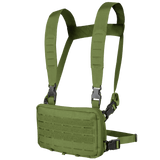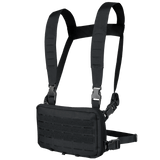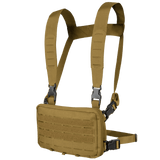 Condor LCS Stowaway Chest Rig
SKU: CDR-201236-001
The Condor Stowaway Chest Rig is one of our most versatile platforms yet. It can be used as a stand-alone rig or work in conjunction with our VAS line of plate carriers. Its front admin pouch provides ample room to store tools and accessories. A loop panel allows the user to apply patches or other hook backed attachments. Its defining feature is its reversible clam-shell design, which allows the rig to be folded into a compact pouch for easy storage.
FEATURES
Condor proprietary laser cut MOLLE panel

Four-point H harness

Detachable QD buckles

Inner zipper pocket

Tethering webbing loops

Loop panel for ID patch
Overall dimensions: 11" x 6" x 2"
Adjustable size: 30" - 48"