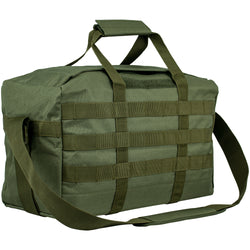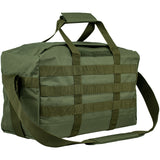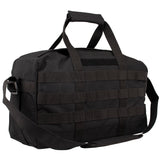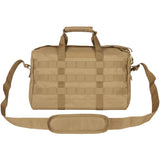 Fox Outdoor Modular Operator's Bag
SKU: FOX-56-62
FOX OUTDOOR MODULAR OPERATOR'S BAG
The Modular Operator's Bag is a multi-purpose bag designed for police enforcement, corporate security, or any outdoor enthusiast.

It has a wide, canyon-style opening with twin zipper pulls over the main compartment, two inner mesh pockets, and various modular attachment points to optimize your storage capacity.

With the detachable shoulder strap and padded hook and loop grip handle that wraps around, you can easily carry anything you need.
Fox Outdoor Modular Operator's Bag Features:

Wide canyon-type opening with dual zipper pulls
2 interior mesh pockets
Numerous modular attachment points for MOLLE pouches and accessories
2 interior mesh pockets
Center grip handle with padded wrap
Detachable shoulder strap
Size: 15" x 10" x 6.5"
Capacity: 16 L / 975 Cu In
Imported